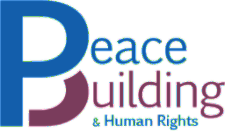 Remarks by: DAVID L. PHILLIPS:
Director, Program on Peacebuilding and Human Rights at Columbia University's
Institute for the Study of Human Rights

at Tetova University: Roundtable on Ohrid Framework Agreement, July 28, 2021
 
Events in Macedonia, which led to the Ohrid Framework Agreement, must be seen in context. There is a link between what happened in Kosovo during the 1990s, and the escalation of conflict across the border in Macedonia.
As conditions in Kosovo worsened in 1998, the US Government sought to make contact with the Kosova Liberation Army (UCK). Ambassador Richard C. Holbrooke and I convened Albanian-American leaders monthly to discuss developments. We asked for help identifying UCK leaders. Though they publicly disavowed knowledge of the group, one person approached me after lunch and handed me a list of UCK leaders with their mobile phone numbers. That's how US officials made contact with the UCK. 
The NLA was launched in the fall of 1999 after NATO's intervention in Kosovo. It was initially led by former KLA Commander Ali Ahmeti. Unlike the UCK, which fought for independence from Serbia, the NLA's stated goal was equal rights for the ethnic Albanian minority within a confederate Macedonia. According to senior NLA commanders, "We do not want to endanger the stability and the territorial integrity of Macedonia, but we will fight a guerrilla war until we have won our basic rights, until we are accepted as an equal people inside Macedonia. By March 2001, the NLA had taken effective control of territories in north and west Macedonia. Its forces were within 12 miles of Skopje. 
The failure of a Macedonian government counteroffensive in Kumanova led to negotiations that were mediated by the international community. Mediation was a remarkable display of international cooperation involving the US, NATO, the European Union and the OSCE. Here I would like to pay tribute to my friend and colleague, Amb. James Pardew, the US negotiator, who recently passed away.
The events in Macedonia demonstrated a principle of conflict resolution. Armed conflict is often part of a political strategy aimed at creating conditions for political negotiations, and garnering support for international intervention not through military action but through mediation. Just like Nelson Mandela and the African National Congress (ANC) launched an armed insurgency to precipitate negotiations with the Government of South Africa about ending apartheid, the NLA sought a political solution to inequality of ethnic Albanian citizens of Macedonia.
The 4 pillars of OFA reflect the NLA's constitutional and political goals:
Democracy and human rights.
Cultural issues.
Proportional ethnic representation in public administration and security forces.
Decentralization of local governance.
These principles found practical expression through 15 constitutional amendments adopted by Macedonia's parliament on November 16, 2001:
Amendment IV: Upgrades the position of Albanians in Macedonia designating them as a nation and no longer as a minority.
Amendment V: Widens the scope of official languages to include any language spoken by more than 20% in a certain municipality.
Amendment VI: Enshrines the principle of non-discrimination and equality, as well as proportional representation of all ethnic groups in the workplace.
Amendment VII: Establishes equality among religions.
Amendment VIII: Regulates symbols of national identity.
Amendment XI: Addresses historical properties. 
Amendment X: Requires the approval of minorities to legal changes that effect symbols of symbols of national character, including language, culture, and education.
Amendment XI: Established a national Ombudsman and Office of the Public Advocate.
Amendment XII: Mandates the creation of a committee for inter-ethnic relations, with 19 members (7 of Macedonian nationality, 7 of Albanian nationality and 5 from other minority groups such as Serbs, Bosnians, Turks and Roma).
Amendments XIII, XIV and XV: Regulates the justice system, including procedures for selecting the judicial council and the constitutional court.
Amendment XVI: Addresses the competencies of local government.
OFA was signed on a specific date – August 13, 2001. However, OFA implementation is part of a process intended to harmonize reforms with international standards, culminating in Macedonia's integration into Euro-Atlantic institutions, NATO and the EU. 
OFA succeeded in ending violent conflict. However, Euro-Atlantic integration was delayed at the 2008 Bucharest NATO Summit, when Greece objected to Macedonia's membership based on the "name issue." NATO's final communique affirmed that, "In the Western Balkans, Euro-Atlantic integration, based on solidarity and democratic values, remains necessary for long-term stability.  This involves promoting cooperation in the region, good-neighbourly relations, and mutually acceptable, timely solutions to outstanding issues."  The communique mentioned three Balkan countries in the Membership Action Plan (MAP) – Croatia, Albania and Macedonia – commending their level of mutual and regional cooperation. Croatia and Albania were invited to join the alliance; Macedonia was not invited due to its ongoing dispute with Greece over the name issue. 
Greece's veto had a major impact on Macedonia's domestic politics. Voters felt a strong sense of national humiliation, resignation, and anger at the events in Bucharest and strongly supported VMRO, which capitalized on nationalist and anti-Greek sentiment sweeping elections on June 1, 2001. The OFA-inspired reform movement lost momentum, giving way to nationalist sentiment. Statues and celebrations of historic Macedonian national identity proliferated, while corruption spiked. The people of Macedonia were outraged when Greece announced a boycott of Macedonian products, including lamb from Macedonia ahead of orthodox Easter holidays. Emails called for the boycott of Greek products.
The rest is history. Macedonia became a backwater where democratic and human rights progress was stagnant. Except for a privileged few, VMRO consolidated its political and economic control.
Greece and Macedonia signed the Prespa Agreement on June 12, 2018 whereby Macedonia was renamed the Republic of North Macedonia and Greece agreed to normalize relations. I would like to commend the mediation of Amb. Matt Nimetz whose patience and diplomatic skill enabled agreement.
Supported by the Norwegian government, Columbia University played a small but helpful role facilitating communication, contact and cooperation between Greeks and Macedonians civil society, as well as between local government officials and ombudsmen from both countries.
There are important lessons from the events in Macedonia:
Violence is always a last resort, but it can catalyze political talks when the parties move from confrontation for consultation.
Mediation works best when organized multilaterally with the US playing a leading role. The Biden administration places priority on trans-Atlantic cooperation, which complements but does not replace US leadership.
Signing of an agreement is an event, which occurs on a specific date, whereas as peacebuilding is a process that takes time and requires the participation of both civil society and political elites.
Macedonia has gained valuable experience that can be shared with countries emerging from violent conflict. North Macedonia is a laboratory for testing the OFA principles on power-sharing, local government, political and cultural rights. These principles are relevant to other settings with similar challenges and can be exported to other countries such as Sri Lanka with its Tamil minority and Ethiopia, which is reeling from conflict in Tigray.
Columbia is organizing the OFA anniversary celebration on August 13 in association with the Government of North Macedonia. I will be exploring the establishment of an OFA Institute on Conflict Resolution to study power sharing principles and help other countries experiencing civil strife to build their national capacity so they can face similar challenges. The OFA Institute is envisioned as a public-private partnership involving the GoNM and academic institutions such as Tetova University. The "OFA brand" is a resource that can be exported, making North Macedonia a destination for conflict resolution students and practitioners.
I first visited Tetova University in 1994 and met students and faculty in a cold basement with little heat and electricity. I am honored to visit the new Tetova University today, though only virtually. I look forward to future cooperation with you, as well as other friends and partners in North Macedonia.