Ruben Avxhiu
On this Memorial Day, save a thought or a prayer for the Albanian-Americans who died wearing the uniform of the United States Army.
I will list three of them here who died in this century, in Iraq, but feel free to tip off Illyria newspaper about other similar cases, especially from previous wars in Vietnam, Korea, WWII etc.
Nicholas O. Cherava
Nicholas O. Cherava was so proud of his Albanian heritage that he had tattooed an Albanian flag on his chest. He was a marine just like his father was a marine. His father was Corporal Thomas Robert Oresti Cherava.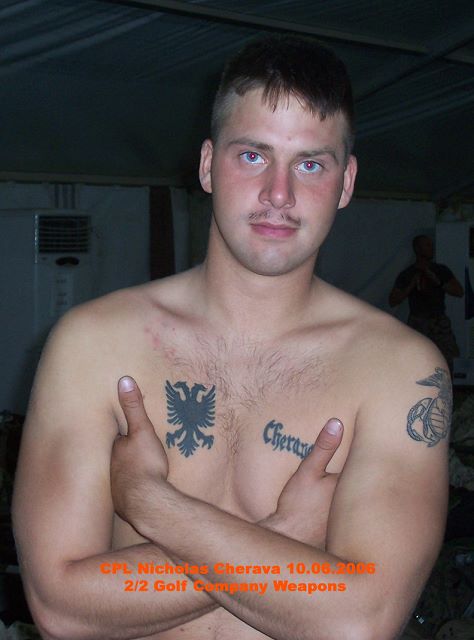 Growing up in Ontonagon, Michigan, his mother remembers when at the age of 8, he asked her to buy a larger American flag.
"He was always patriotic," she said.
Nicholas O. Cherava was killed by a bomb near Karmah, in Iraq, on October 5th, 2005. He was 21 years old.
I stumbled on this web page dedicated to him; some of those messages are truly overwhelming. I chose one to include here today:
"Chevy, what's up brother? It's Christmas of 2011. There are some days that make me realize how lucky I am and today is one of them. There are thousands of families just like yours who will never be able to celebrate Christmas in the same way. Because of you I am able to be here with my daughter today. You have had the greatest influence on me as to the person and man I am today. I will never be able to thank you enough for everything. But thank you and Merry Christmas. Guns up brother
Herbert"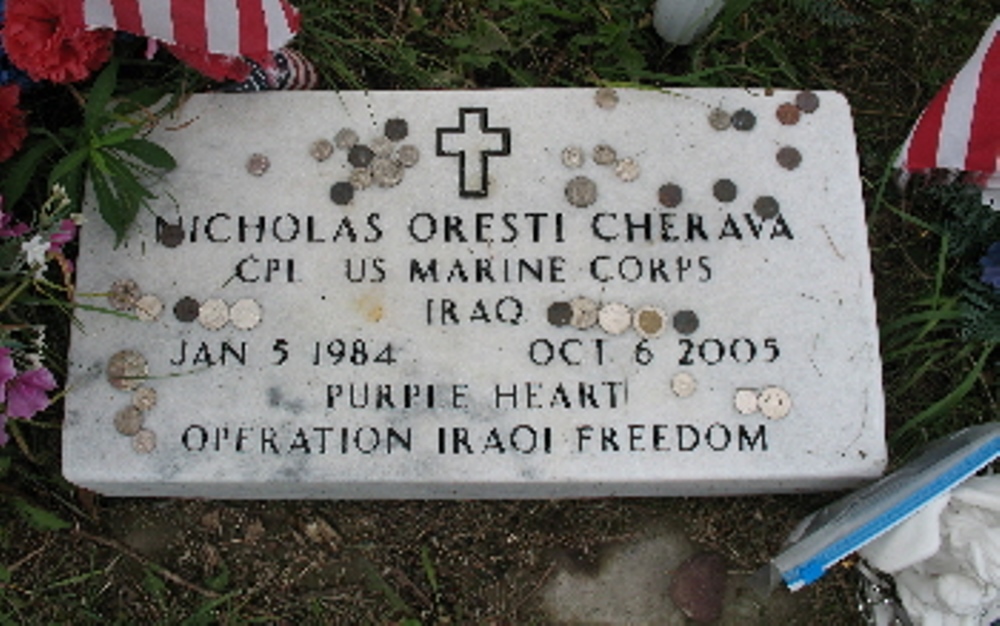 Ervin Dervishi
Described as "The Albanian migrant who died a hero in Iraq", Ervin arrived in America with his parents, Kujtim and Shpresa Dervishi and his brother Saimir, to North Texas, in April 1999, after winning the US national immigration lottery.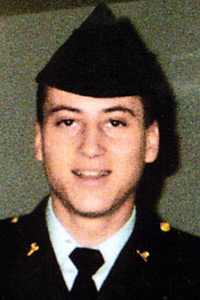 Born and bred in Tirana, he embraced enthusiastically his new homeland. He loved playing football and with his brother was active in the Waxahachie Police Department Explorers Program.
Ervin joined the Army in October 2002 and served in Iraq, during Operation Iraqi Freedom. He was there when Saddam Hussein was finally captured and arrested.
He was expected to return home in November 2003, but his deployment was extended to April 2004. He would never make it back.
Pfc. Dervishi was killed, on January 24th, 2004, during a combat patrol in Baji, Iraq.
After the military service he wanted to become a police officer in order to service his local community. For everyone who knew him, it was a very difficult farewell.
"He came here a boy. He left here a man. And he died a hero," said his brother Samir, who was 19 at the time.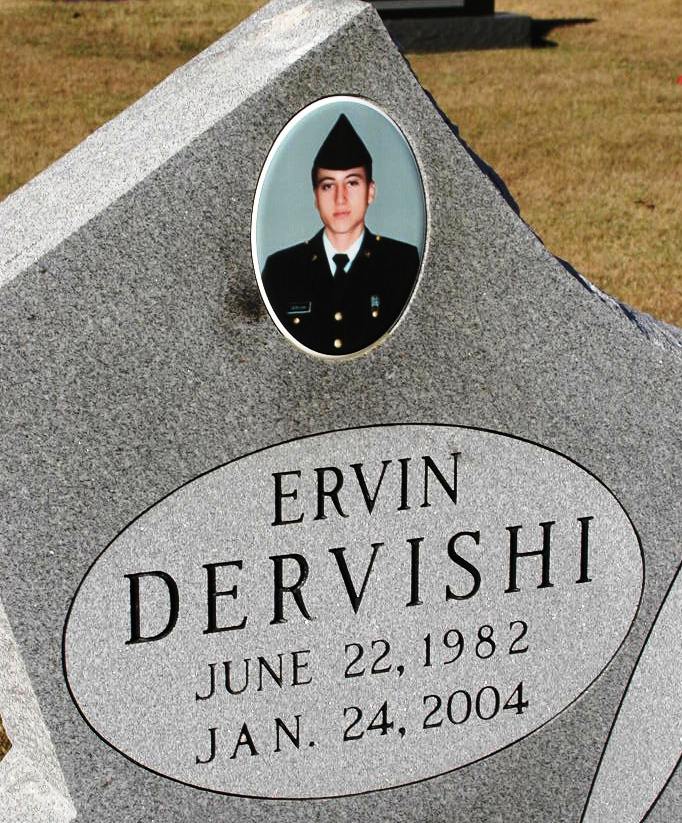 Gentian Marku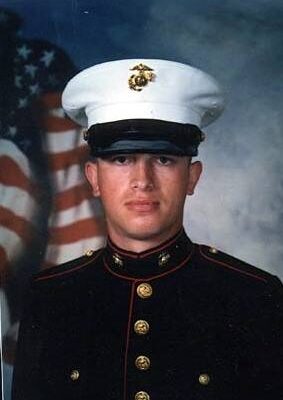 Gentian Marku was only 14 when he immigrated to the United States. He credited moving to America with his change from a problematic teenager to a stand-up member of the society.
Moving to America transformed him from a trouble-making teen to a respectful, responsible person. "I started studying. I stayed out of trouble, and I got my first job as a busboy," Gentian wrote about his new life in Michigan.
He would have not gone to Iraq at all probably, if it were possible for him to become a police officer in Warren. However, there was an age limit and he had to wait until he became 21-year old. Gentian decided to join the Marines instead.
Few Marines have worn their uniform with so much pride as Gentian did. "The best part of being a Marine is the honor associated with it", he wrote in the website of the Department of Defense.
Cpl. Gentian Marku, was 22-year old, when he was killed by enemy action in Anbar province, in Fallujah. It was Thanksgiving Day, November 25th, 2004.
Gentian was the only child of Zef and Sate Marku. He was buried at his home village of Piraj, 40 miles north of the capital, Tirana, in Albania. With the proposal of the then Albanian Prime Minister, he was declared a Martyr of the Nation.
Dale Malesh, a police resource officer at the school remembered him very fondly when talking to reporters. Gentian was "a great kid and a fine American," he said. "I wrote him that week … I wonder if he got it. He died on my birthday."