Interview with Ambassador Timothy A Chorba, President of the Council of American Ambassadors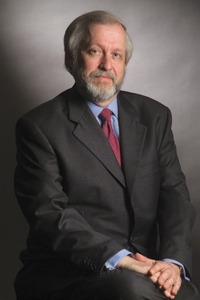 On May 5th, a delegation of the Council of American Ambassadors will visit the Western Balkans, with stops in Albania, Kosova, and North Macedonia. The delegation will be headed by the President of the Council, Ambassador Timothy A Chorba.
The Council is the association of non-career United States ambassadors; with more than 200 members it accumulates a collective wealth of ambassadorial service which extends over six decades and eleven U.S. Presidents, as per their website.
The President of the Council, Timothy A. Chorba has served as Ambassador of the United States to Singapore from 1994 to 1998. He has spent most of his life as Partner at the well-known Washington law firm, Patton Boggs, where he first began in 1977.
The Council of American Ambassadors is a simple but genius idea of making us of the extraordinary experience gained from years of service in important diplomatic positions throughout the world. This institution offers direct support to the Department of State and its Chiefs of Mission, "sponsors Fellowships to develop young leaders for careers in public diplomacy and international affairs and conducts semiannual conferences for the membership on current international issues.
The Council convenes round-table member discussions with Ambassadors to the United States, organizes overseas fact-finding missions, publishes a bi-annual journal, American Ambassadors Review, administers American Ambassadors Live!, the Council's digital platform for foreign affairs commentary, and educates the public about foreign policy issues affecting the national interest." (You can read more about the Council of the American Ambassadors here: https://www.americanambassadors.org/
Ambassador Chorba was elected President of the Council in 2012. Beside his great work as Ambassador, he counts long years of experience in international corporate legal practice, including government relations, public policy issues, commercial transactions, trade issues, anti-counterfeiting, regulatory matters, litigation and financing, serving American and European multinational enterprises doing business in North America, Western Europe, South America and Asia.
He graduated magna cum laude and Phi Beta Kappa in 1968 from Georgetown University with a B.A. degree in Government. In 1968-1969, he was a Fulbright Scholar in International Law and International Relations at the University of Heidelberg in Germany. He obtained his J.D. from Harvard Law School in 1972, and he was admitted to the New York Bar in 1973. He served as an Armor officer and Judge Advocate General officer in the US Army Reserve from 1968 to 1986, attaining the rank of Major.
Ambassador Chorba was born September 23, 1946, in Yonkers, New York and raised in New York City, where he graduated from Regis High School. (You can read more about his life work here: https://www.americanambassadors.org/members/timothy-a-chorba)
He has visited Albania in the past after an invitation by the Council of the Albanian Ambassadors and the two councils have built a working relationship.
Ambassador Chorba graciously accepted our invitation for an interview with Illyria newspaper before his trip to the Balkans.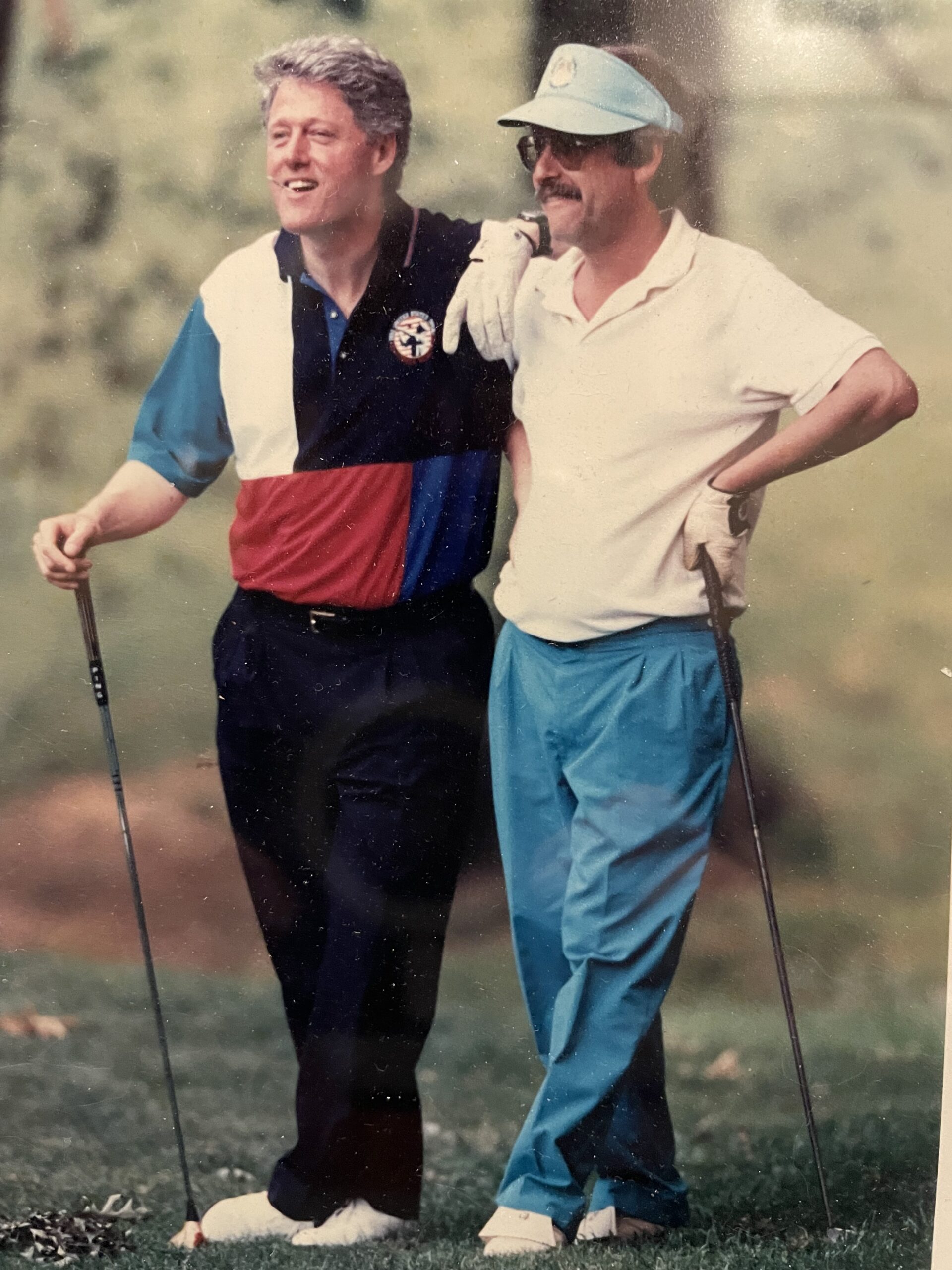 Ambassador Chorba, thank you for the opportunity of this interview with Illyria newspaper. Throughout your life you have been involved in international affairs, and for more than a decade now you are serving as the President of the Council of the American Ambassadors. What are some of the Council's contributions that make you most proud?
Among the Council's contributions of which we are most proud is our Annenberg Fellowship program which provides academic programs and ambassadorial mentoring to participants in the State Department's college intern program. This is an investment in today's most promising university youth who will comprise America's future leadership in the international arena. Another of our programs is the Davis Fellowship which provides mentoring as well as training at the University of Southern California for U.S. Foreign Service Officers working in public affairs.
You seem to have already forged a relationship with the Council of the Albanian Ambassadors in Tirana. What is your impression of this Council and what is their potential in helping Albania's diplomacy and the cause of peace and progress in the region and beyond?
I have been very impressed by the dedication and high quality of the members of the Council of Albanian Ambassadors whom I have come to know in Tirana and in the U.S. Ambassador Genci Mucaj, who has served as Albania's Ambassador to Turkey and as Foreign Affairs Advisor to Albania's President, has been a tireless driving force in the evolution of the organization. The Council's members are highly educated as well as experienced and sophisticated in diplomacy and international relations. The Council and its members have great potential to represent Albania's interests and to contribute to the cause of peace and progress not only in the Balkans but also well beyond the region. Albania can be proud of this organization.
You have visited Albania before, but now you are embarking on a new mission to the region. What is the purpose of this tour? What will be the main itinerary and some of the people that you will meet?
The purpose of our mission is to familiarize our delegation of former U.S. Ambassadors with the major political issues in the region as well as with its history and expectations for the futures of the three countries that we will visit, namely Albania, Kosova and North Macedonia. We anticipate meeting with our U.S. Embassies in those countries as well as with their senior political leadership and their resident diplomatic communities.
How would you evaluate the relationship between the United States and Albania? What would you suggest to those who work to improve and strengthen this relationship?
Those questions are somewhat premature, as our delegation has not yet had the benefit of the in-depth familiarization with Albania, Kosova and North Macedonia from which our mission will benefit. Of course, the U.S. appreciates Albania's support as a NATO member for that organization's resistance to the Russian onslaught against Ukraine, as well as for Albania's assistance in sheltering Afghan refugees in the wake of that country's tragic collapse. I noted recently that American interest in visiting Albania has surged by 57% this year, so word of Albania's pro-American orientation clearly is spreading among the American public.
On a personal level, if you have some more time: Why did you choose to study and work in international affairs? How important was it to combine your education with a law degree?
Your question is a very good one that compels me to reflect back almost sixty years to when I was deciding to pursue my college education at Georgetown University in Washington, D.C. Growing up in New York City, a truly world city in which at least eighty languages were spoken and immigrant cultures and ambitions were one's normal surroundings, my interest naturally developed to reach into the wider world of international affairs for my future. Georgetown University provided me with opportunities to launch into that world, including a superb education in international relations and the German language, corporate internships in Stockholm and Munich, and a Fulbright Fellowship at the University of Heidelberg.
As for pursuing a law degree at Harvard after my college education at Georgetown and the Fulbright Fellowship in Germany, it's important to remember that unlike the educational systems of most other countries, in the U.S. one isn't compelled to concentrate on the narrow study of law from the very outset of university education. Instead, four years of college offers broad exposure across a range of academic disciplines, including by way of example languages, history, philosophy, science, business and literature. It's after college that one can elect to embark on the more concentrated three-year study of law. In turn, my legal education eventually opened vistas including working in the U.S. Congress, the German Bundestag and initially on Wall Street before moving to Washington, eventually practicing international commercial law representing the interests of multinational clients both here in the U.S. and abroad. My Harvard law degree paved the way for my eventual appointment as a U.S. Ambassador. It truly enabled me "to see the world", as the saying goes.
What are some of the ways the work in international affairs changed from the time when you began your career? What would you suggest to the young people who aspire to join the diplomatic corps nowadays or dream of a career in international law and affairs?
The most obvious change in international affairs over the last fifty years has been the development of telecommunications and the evolution of the Internet. For example, fifty years ago both domestic and international telephone calls were expensive, and there were no cellphones. By contrast, today with cellphones communication worldwide is instantly available and inexpensive. With the Internet, the totality of man's learning, history and accumulated experience is available at one's fingertips literally instantaneously. Likewise, with email and text messages, asynchronous interpersonal communication has exponentially increased the efficiency of communications.
I have noticed your relationship to Yonkers. There is a strong Albanian-American community in Westchester. Do you have any ties or experience with members of our community?
To be honest, I don't. I was born in Yonkers because my mother's obstetrician had admitting privileges at Yonkers General Hospital, but shortly after being born there I was brought to the North Bronx where my parents lived and my father was a surgeon and general medical practitioner. In the 1990s we noticed Albanians moving into that part of New York City, but before then – and certainly when I was a boy – Albanian immigration wasn't noticeable.
What role can Albanian-Americans play to help the relations between the United States and Albania, Kosova, and the "Albanian neighborhood" in the region?
To paraphrase President John F. Kennedy, the most valuable role that Albanian Americans can play is to be good Americans and to concentrate on education for their children. To the extent that Albanian Americans prosper economically here in the U.S., the greater the possibility that they will invest back in Albania, Kosova and the "Albanian neighborhood", thereby contributing to Balkan economic development and strengthening those countries. In turn, economic improvement and prosperity enhance commitment to democracy.