By Harry Bajraktari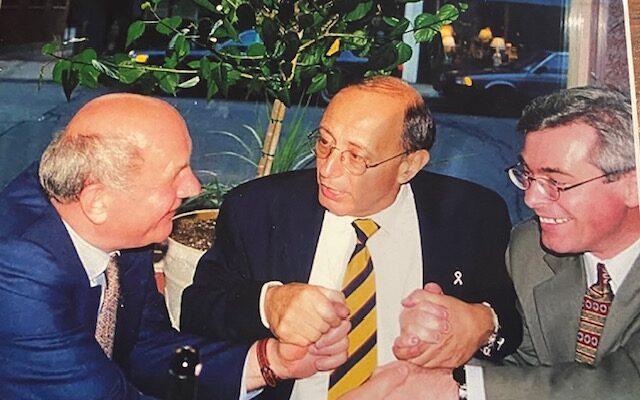 Congratulations to my friend Jim Xhema
I would like to commend the President of Kosova, Vjosa Osmani, for bestowing on Jim Xhema the Order of Freedom.
Few people in the Albanian-American community have done so much for Kosova in particular and for the Albanian cause in general as Jim Xhema.
It was Jim Xhema who introduced U.S. Senator Bob Dole to the Albanian community and the Albanian nation and the two remained friends to the very end. From his first visit to Kosova in 1990 until the day he died, Senator Dole remained a friend of the Albanian nation.
Jim Xhema was part of all the major activities we organized in Washington and New York in the last 40 years. He has always been in the forefront of the efforts to help the Albanian nation.
The work of Albanian community has been indispensable for the freedom and the independence of Kosova. I am pleased to see the President Vjosa Osmani express gratitude and recognition for the work and the contribution of our diaspora.
Congratulation Jim Xhema for the well-deserved Order of Freedom!