By Harry Bajraktari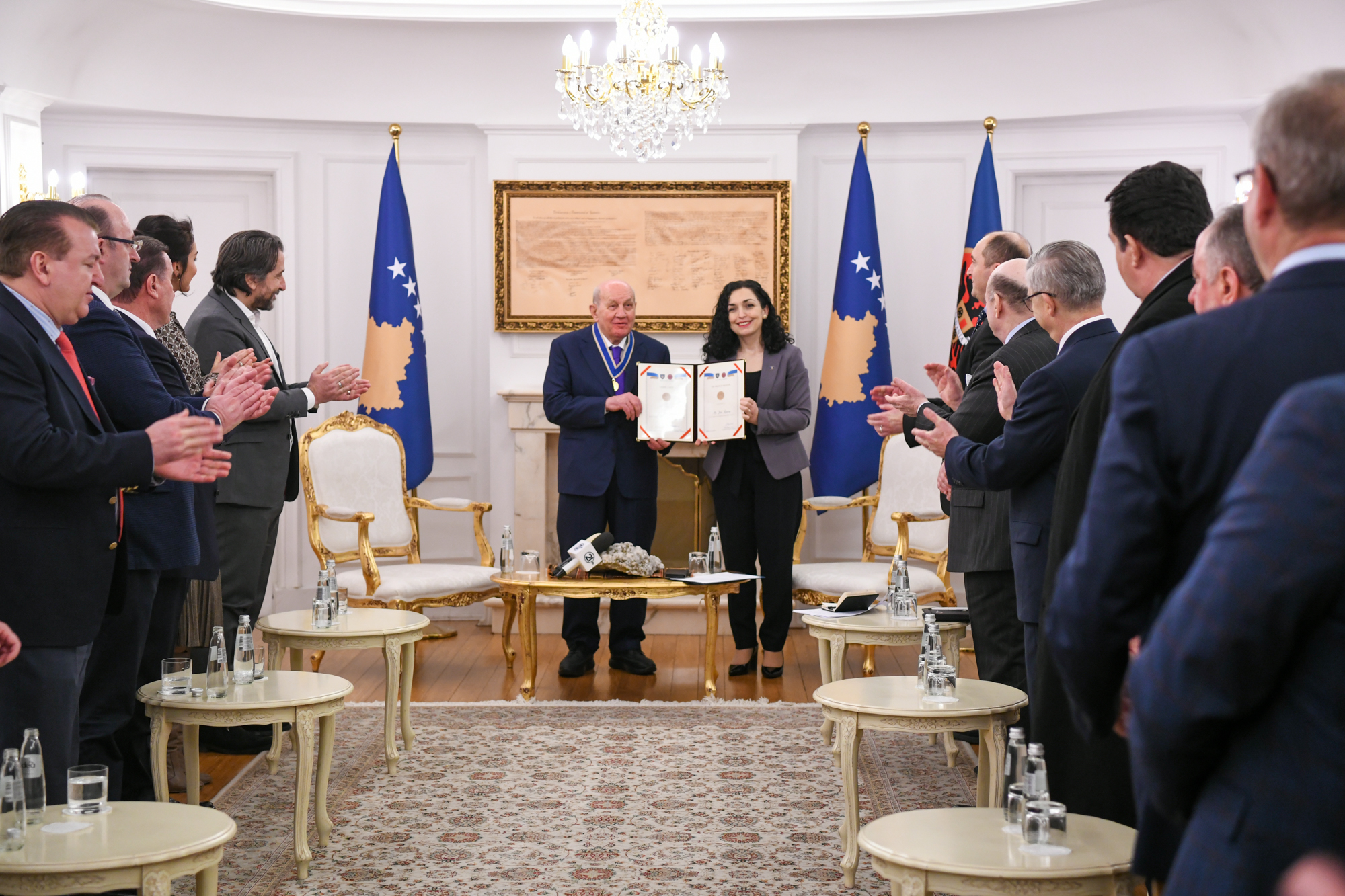 NEW YORK
Congratulations to my friend Jim Xhema for the great honors bestowed on him by the President of Kosova Vjosa Osmani and the Mayor of Prishtina, Përparim Rama.
Jim Xhema is now the well-deserving recipient of Kosova's Presidential Order of Freedom. And from today, a street in the capital of Kosova will bear the name of the distinguished Albanian-American leader.
Jim Xhema has been a part of all the major events and initiatives we have organized in Washington and New York in the last half a century to advance the cause of the Albanian nation.
His friendship with U.S. Senator Bob Dole has been one of the foundations of the bipartisan support Albanian-Americans built in Washington when Kosova and the Albanian nation needed it the most.
Naming of a street in Prishtina after him honors not only Jim Xhema as a person, but also recognizes the great work that the Albanian-American community in the United States has done for Kosova.
Congratulations my friend Jim Xhema! Thank you President Osmani and Mayor Rama!
God bless free and independent Kosova!